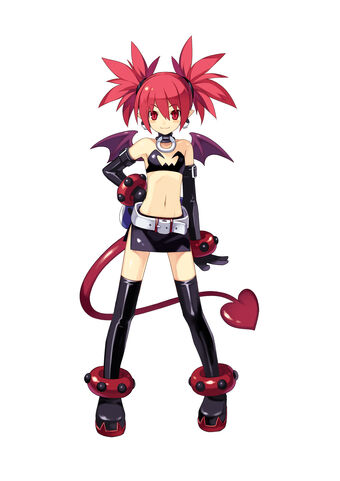 Joins at: Chapter 2 Kanata's Route, Chapter 11 Rizelea's Route
Personal Info
Move AP Cost

10 AP

8 AP

12 AP
EX Skill
Chaos Impact
60 Hits
Etna's special attack. Using her powers of chaos, she generates an impact that swallows up any existences in the area.
Special Attacks
Beauty Stamp
7 Hits
Etna's unique attack. She delivers a beautiful attack.
Galactic Trashing
5 Hits
Etna's unique attack. Gathering the galaxy's energy, she boosts her abilities and administers a healthy dose of pain.
Forced Eats
15 Hits
Etna's unique attack. It's the power of a Demon Lord.
Special Abilities
Flat
Dark elemental attack damage will always increase.
Sweets & Sweets
When your HP is at Maximum, AP recovery will increase.
Dictatorship
ATK and INT will always increase.
Roar of Nemesis
When near death in battle, ATK, DEF and RES will increase, as will the critical hit ratio